Can you help us?
Click Here for the Results of this History Project
Bayview Public School
(formerly School Section # 7 Gloucester)
This school is now located in Hunt Club but for well over 100 years, it was a fixture on Riverside Drive near Mooney's Bay. It was originally known as School Section #7 Gloucester but has been known as Bayview School for much of its recent history. The most recent school building across from Mooney's Bay was demolished in 2009.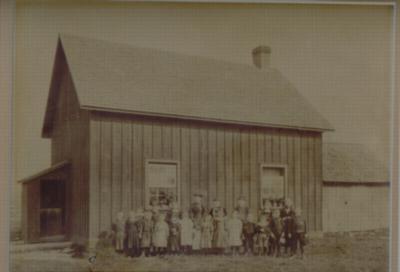 Gloucester S.S.#7 in 1895
near today's intersection of Riverside and Revelstoke Drive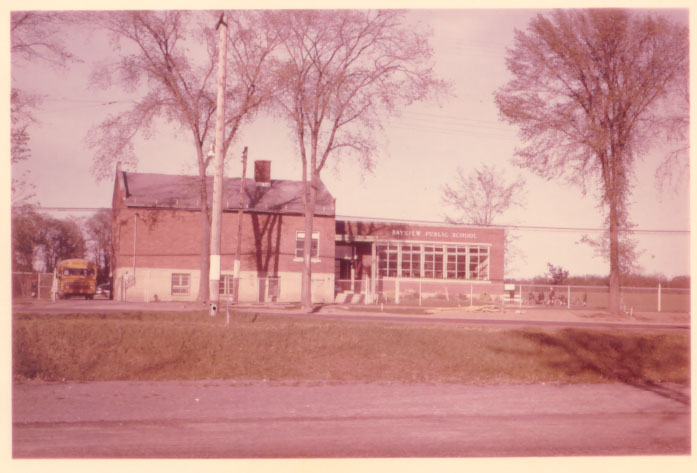 Bayview Public School in 1959
located across from Mooney's Bay
This photo shows the 1924 S.S.#7 school house to the left
Where did you go to School ?

If you went to Bayview, formerly known as S.S.#7 Gloucester, then this message is for you.
I am completing a historical project that was started by the school Librarian and grade 6 students in 1967 "The history of Bayview Public School or S.S.#7 Gloucester", and I hope you can help.
Our school has had a wonderful life which, so far, dates back to 1861 in the Mooney's Bay area. We are looking for all those who have attended Bayview or who have had family attend the school through the years 1920 to 1970. Old photos around the school site on Riverside Drive or near Mooney's Bay, School activity photos or even if you'd like to share some unique story of your school life at Bayview, all will be welcome.
With the sale of the old school site and its imminent demolition, completing this project means so much more in preserving the unique family and community oasis it has been for so many years.
If you have photos or stories that you'd like to share please contact Geoff Raymond at the new school site, 185 Owl Drive, Ottawa, Ontario K1V 9K3 (613)733-4726 or via E-mail Geoffrey.Raymond@ocdsb.ca .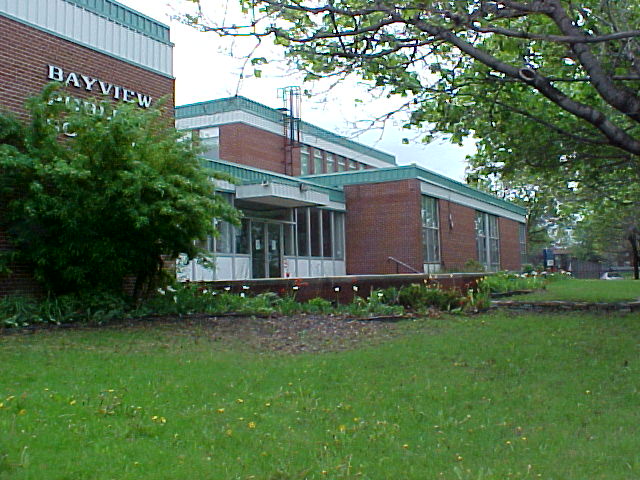 Bayview Public School in 2007 before it relocated to Owl Drive